Steel waste container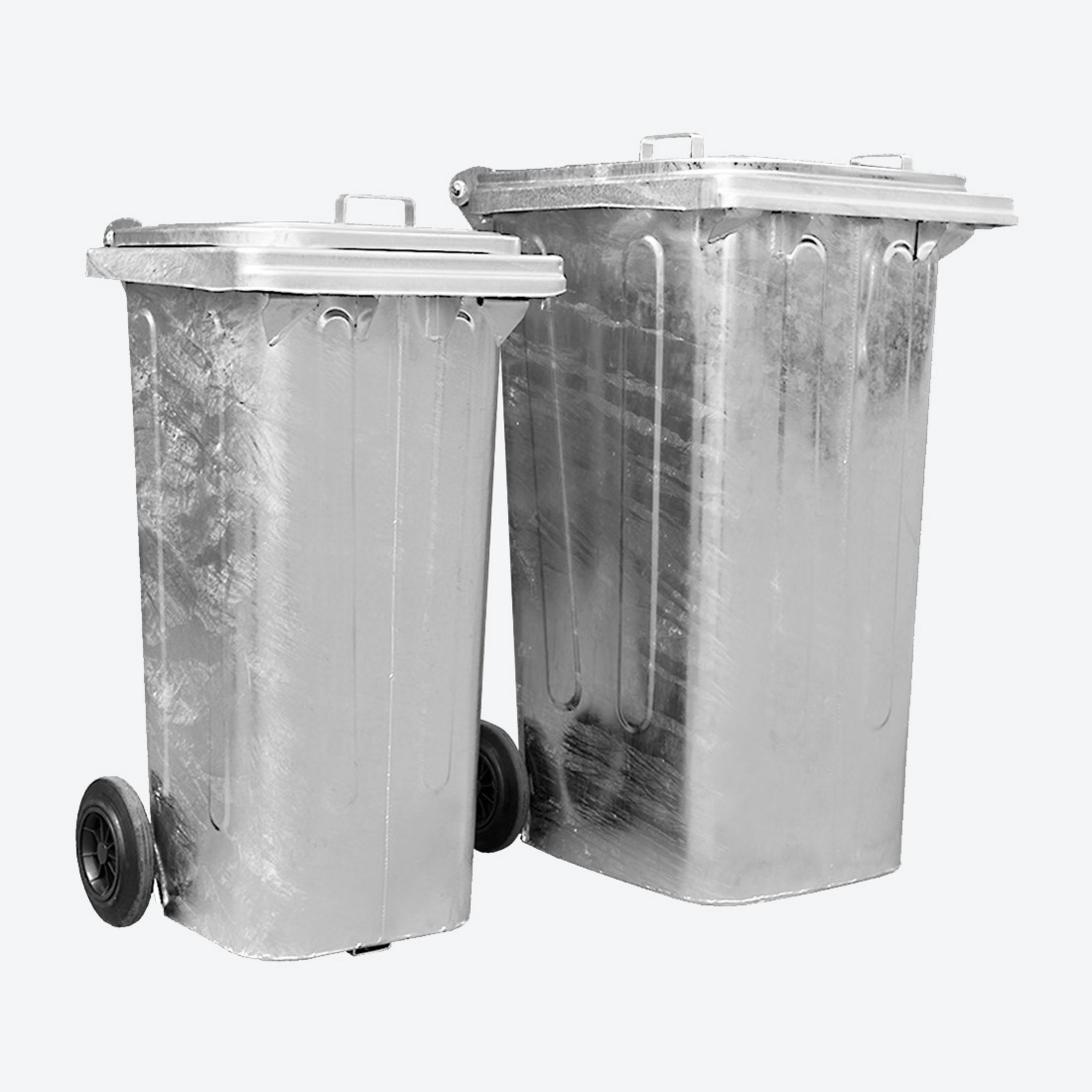 ?
?
?
120 litres / 140 litres / 240 litres
steel waste containers
handy special containers consist of galvanized sheet steel
nominal volume of 120 litres / 140 litres or 240 litres
particularly suitable for the temporary storage of oily resources and hot waste
can be employed for crafts business, petrol stations and where there are special safety standards for fire protection
fire protection
stable chassis, integrated in the lower container shaft
easily manoeuvrable
Corrosion - protected through dip - galvanizing.
containers are provided exclusively with galvanized steel axles out of full material and with quiet-running solid rubber tyres that are certified by DIN EN 840
locking bar on the container makes it a safe receptacle for waste and allows for easy emptying and re-usage
custom-made solutions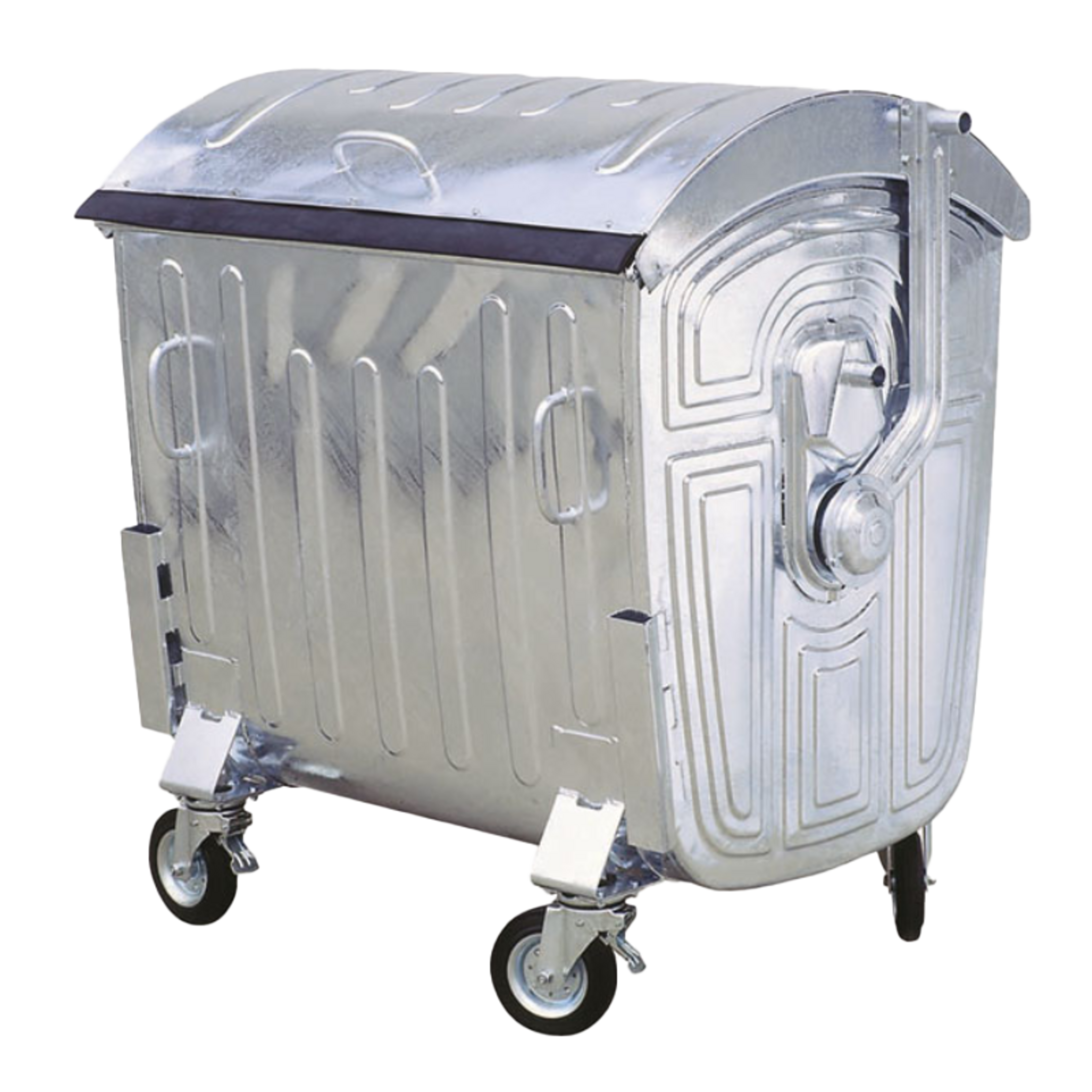 ?
?
1.100 litres
steel waste container
nominal volume of 1.100 litres
solid container walls are connected by welded seams
frame of the container is made of tubular steel/ flat rolled steel
lid consists of hot-dipped steel sheet and It has a special grid system for half or total open lids
protection strip made of profiled rubber on the lid hand of the container
child proof lock
lifting trunnions or ridge bar
the front rollers with wheel stop, the left roller with directional locks
special accessories with trunnion or comb clamp are possible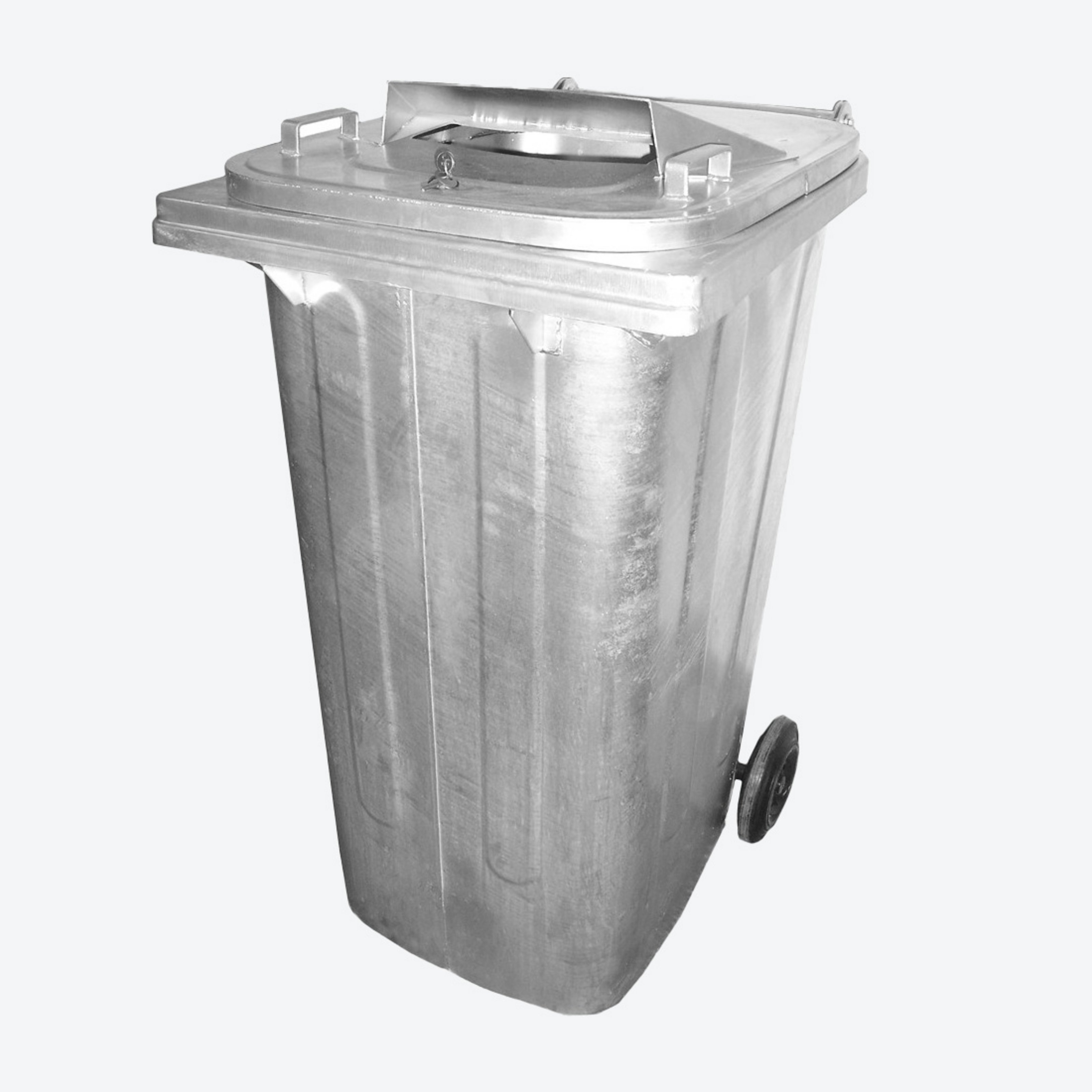 ?
?
steel waste container
with feed slot and locking device
Feed slot integrated in the cover

Customized feed slot angle

Cylinder lock or triangular socket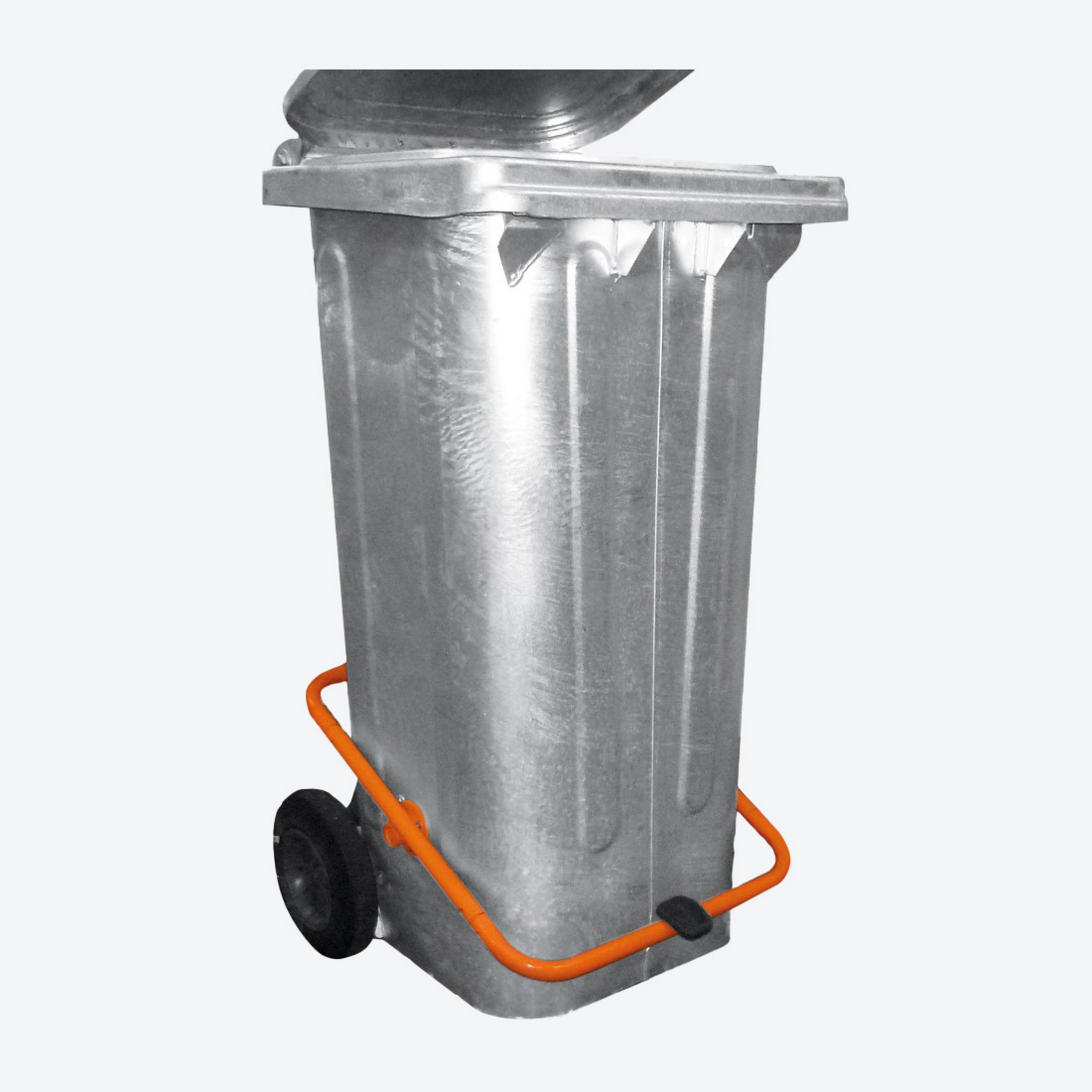 ?
?
steel waste container
with foot pedal device
With rubber pedal

Available in different colors

The cover opens to an angle of 50°

Manual extension to 90° is possible

Both hands stay free

Better hygiene

Shockproof and ergonomic design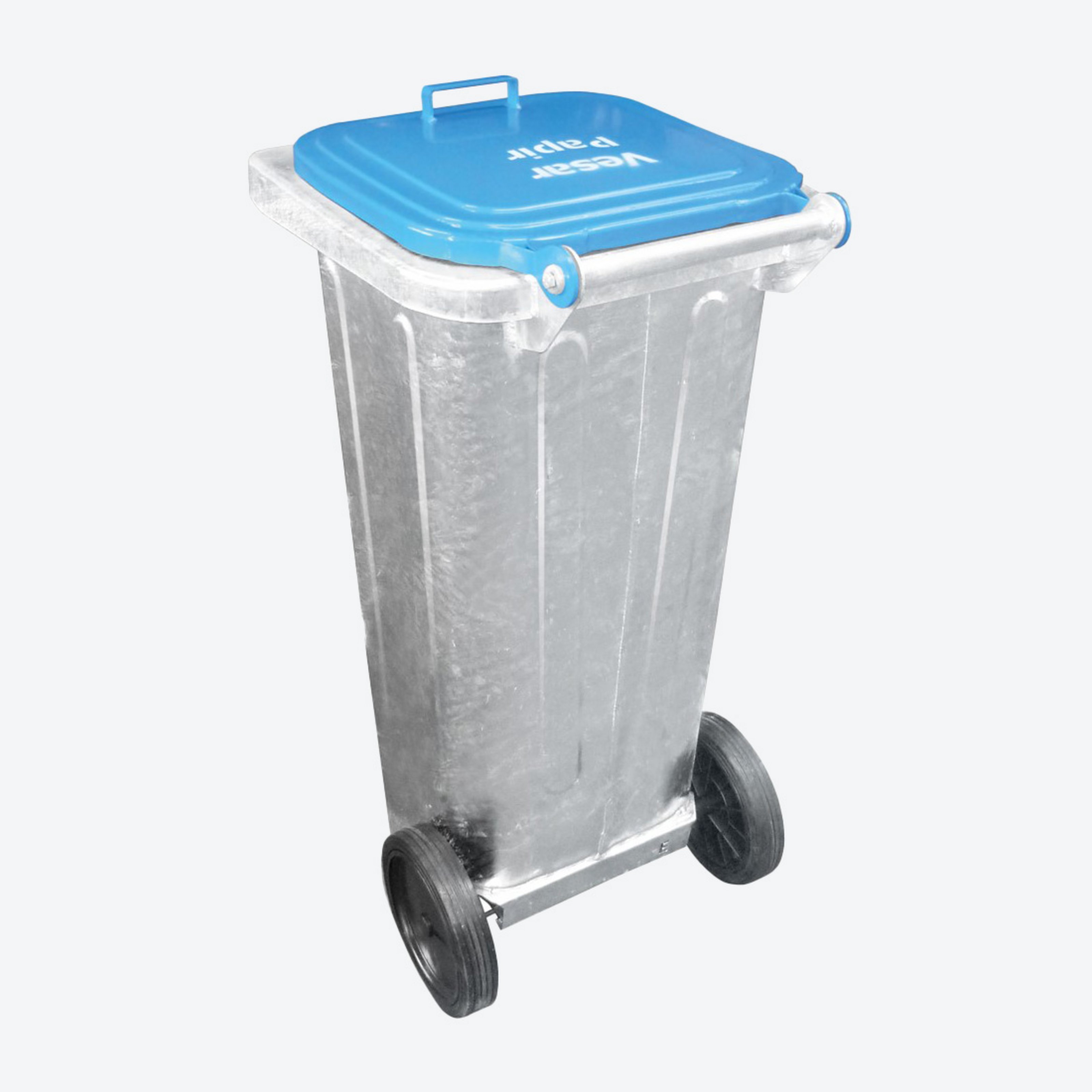 ?
?
steel waste container
lacquered
Customized RAL powder coating

complete dustbin or cover alone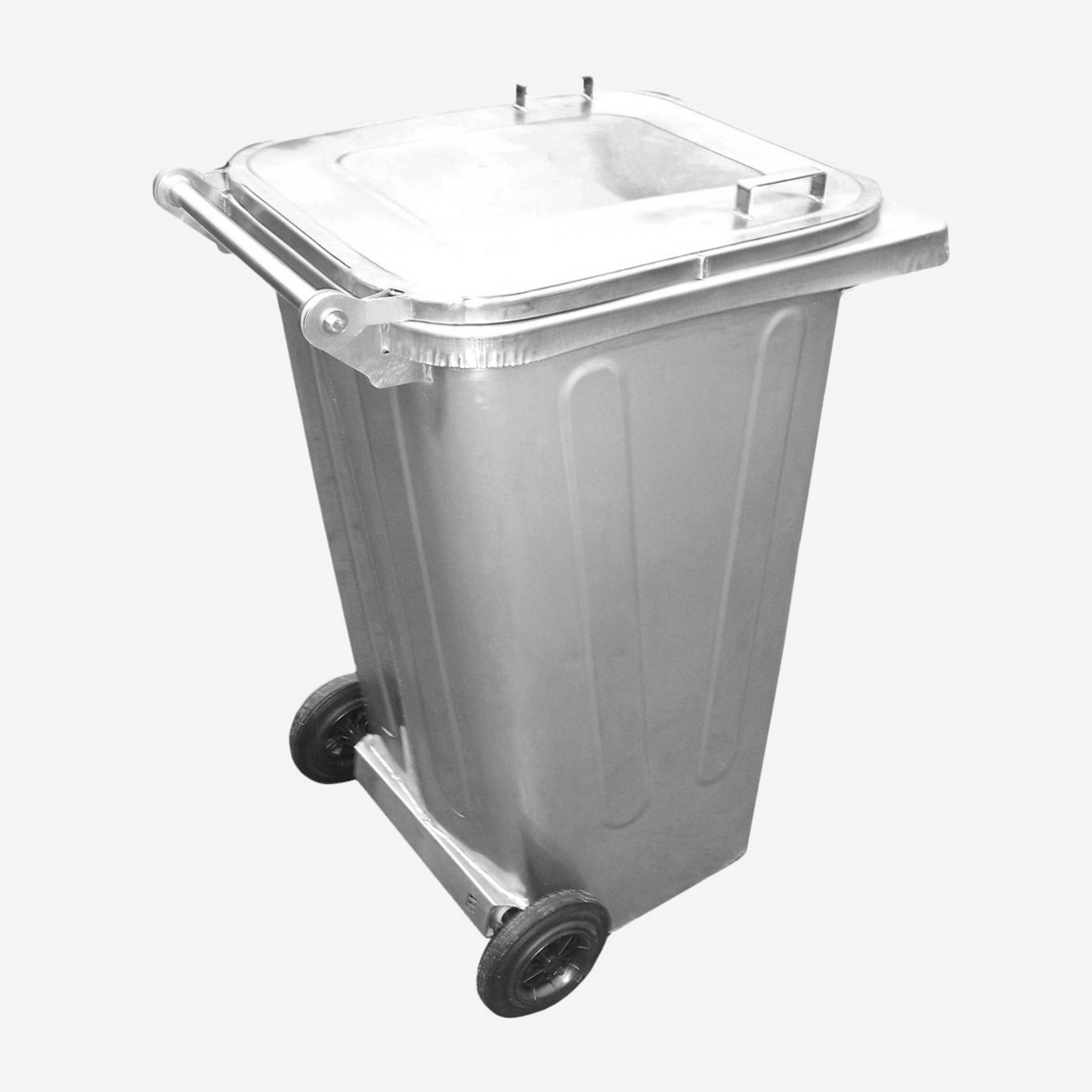 steel waste container
from stainless steel
For the use in the food industry.
?
steel waste container
with forklift pockets
Easy to move even with heavy contents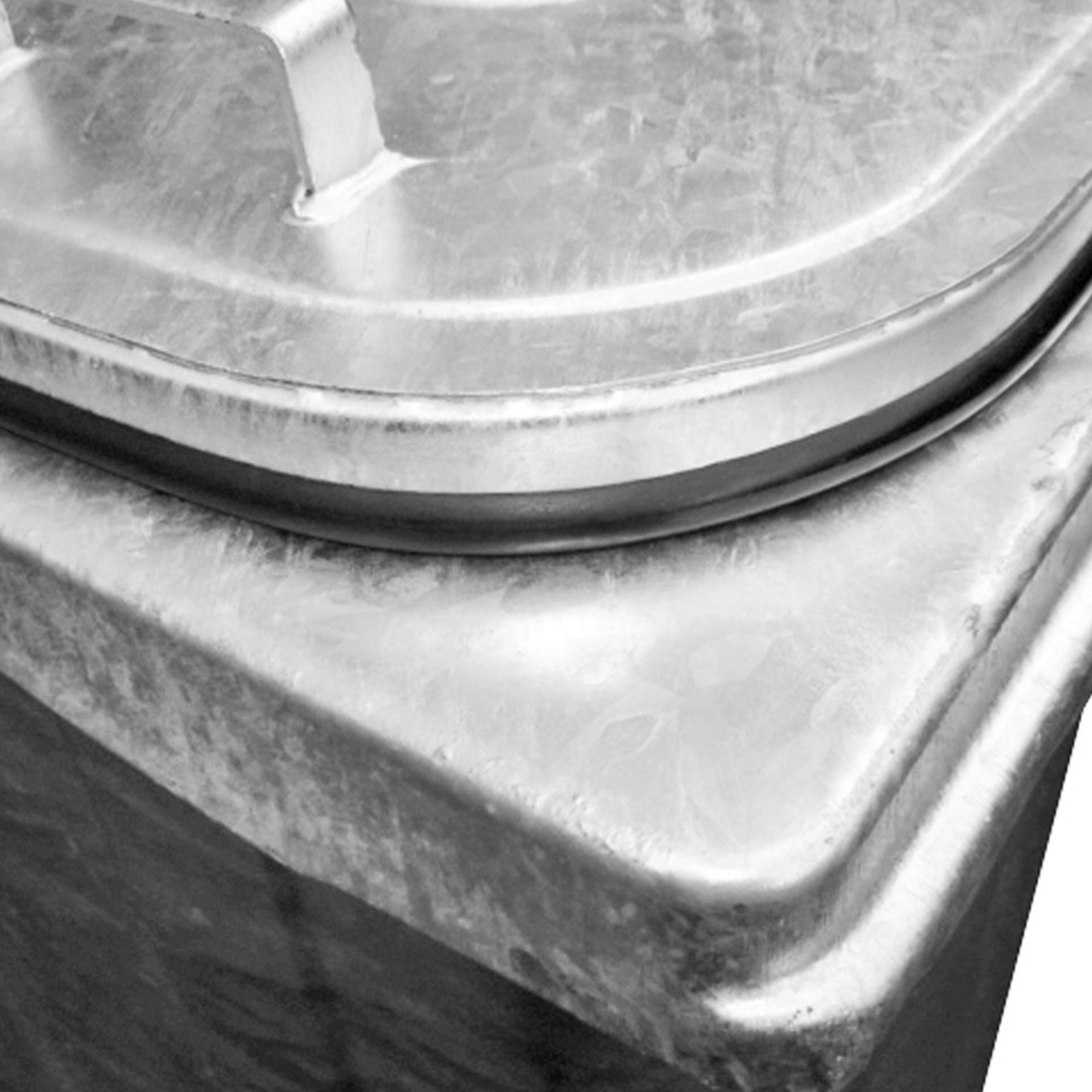 ?
steel waste container
with noise protection
Silent closing owing to the gasket in the cover.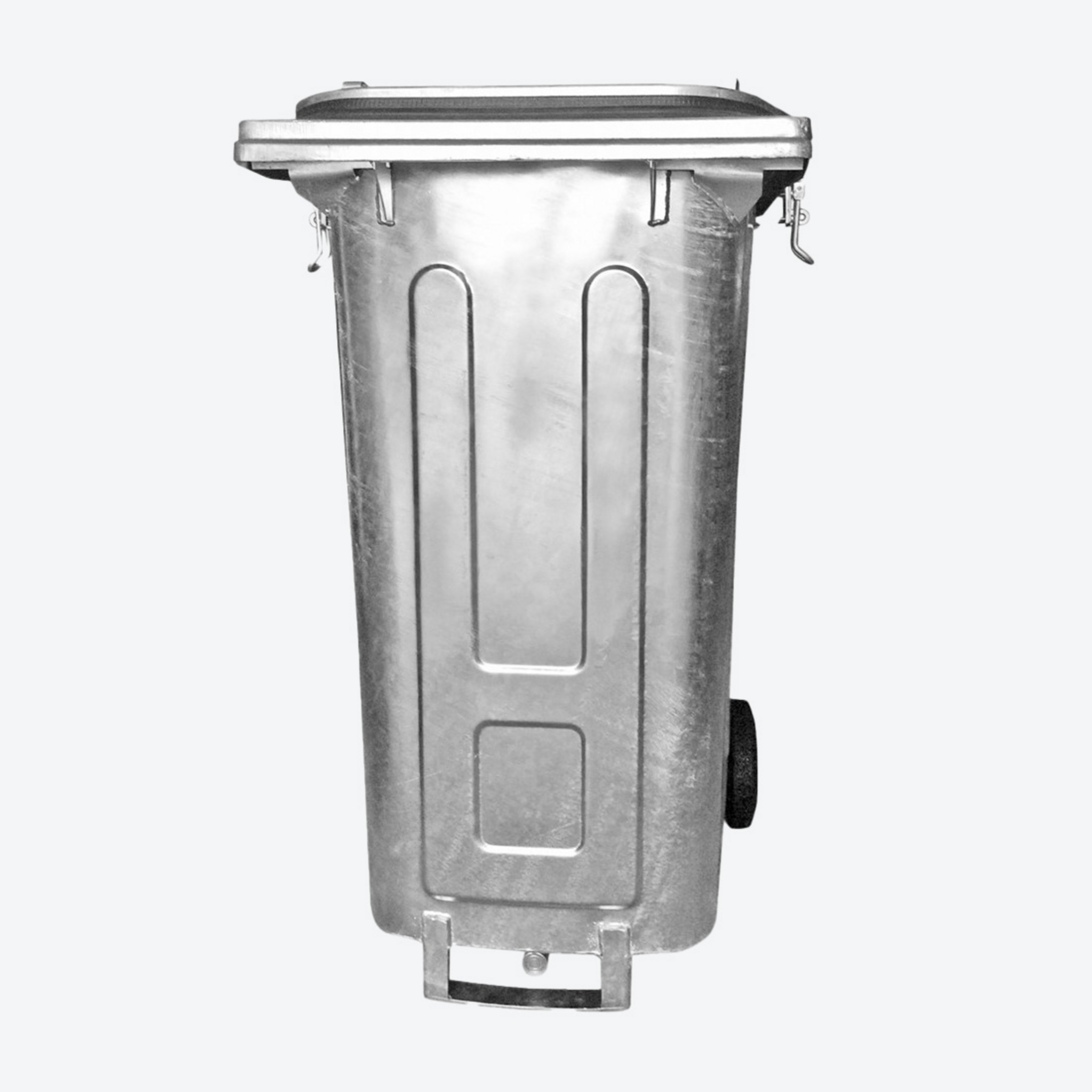 ?
?
steel waste container
with oil drain
special dustbin with oil drain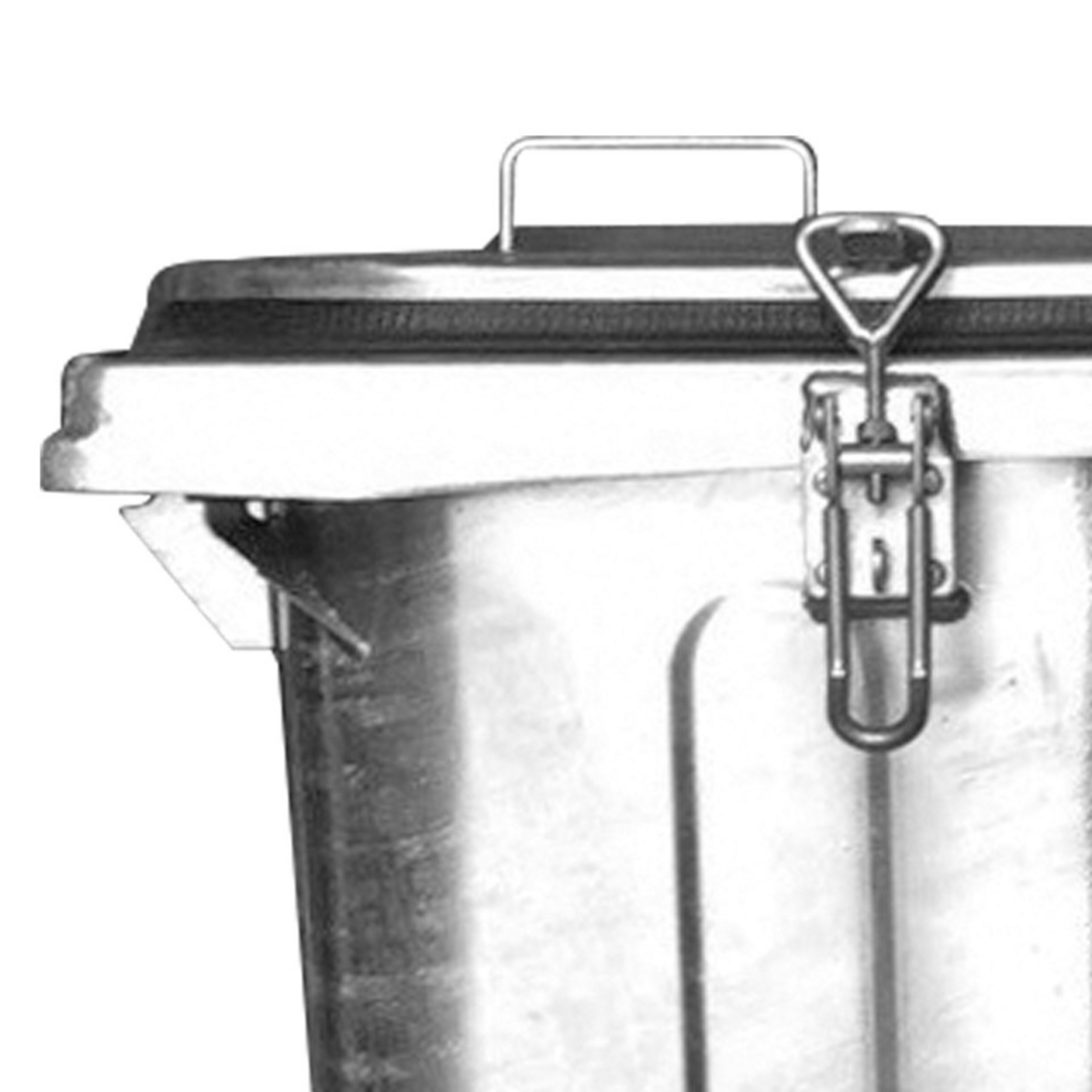 ?
steel waste container
with clip fasteners
with clip fasteners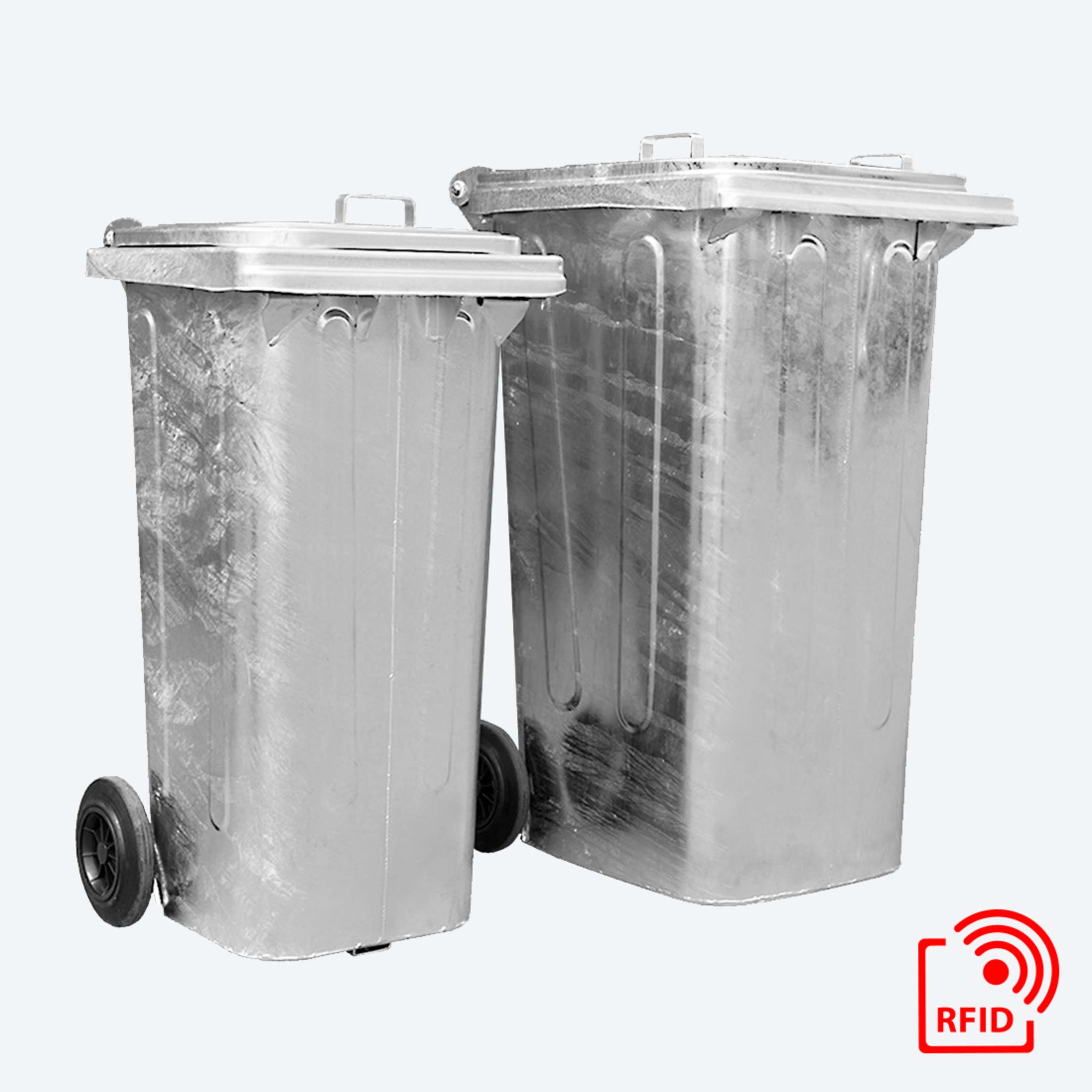 steel waste container
with transponder
radio technology via RFID
chip technology 134HP/BDE
passive data carriers without any power
maintenance free
programmable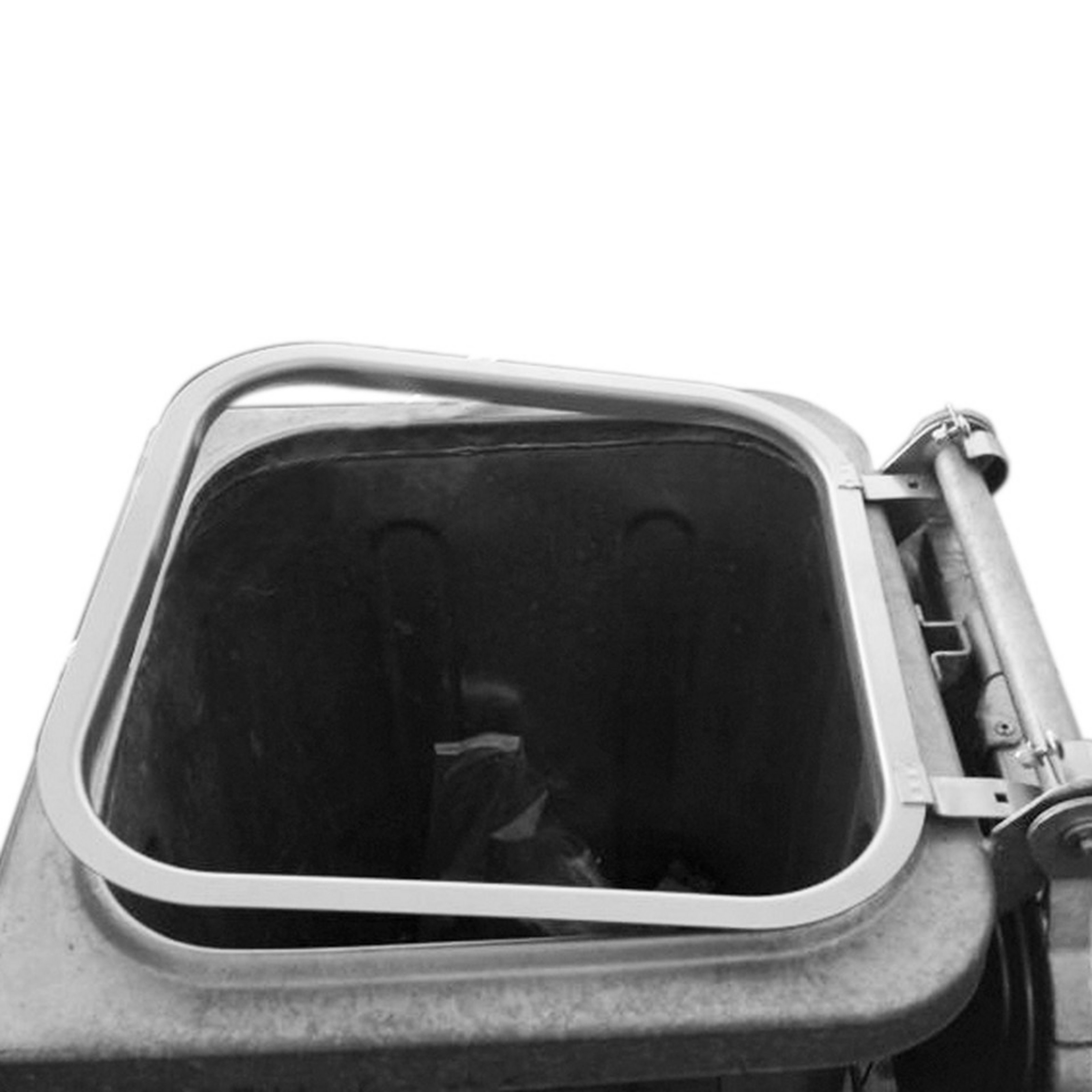 ?
trash bag holder
for galvanized for dustbin 120 litres, 140 litres, or 240 litres